Offering
Research Dynamics offers independent research with a focus on publicly-listed small- and mid-cap companies. Our core area is the provision of research coverage through equity research reports paid for by the issuer.
Research Dynamics maintains long-term relationships with the issuers covered. We provide detailed initiation reports including company profile, business model and strategy, drivers and catalysts, market, competitor and SWOT analyses as well as financial models and valuation. Following initiation, we maintain a steady coverage by regularly issuing event-driven or financial (annual, half-yearly, or quarterly results) update reports.
Distribution
In addition we ensure the distribution of the reports via direct connection to terminal providers (e.g. Bloomberg, Reuters), mailing news agencies, finance as well as news terminal providers (overall > 700,000 terminals). Furthermore, our proprietary investor data base comprises more than 4'000 contacts, mainly institutional investors.
Estimates Visibility
After publication, our reports and estimates are available on Bloomberg, Thomson Reuters, Capital IQ, FactSet, ResearchPool, Visible Alpha or Alphametry for download.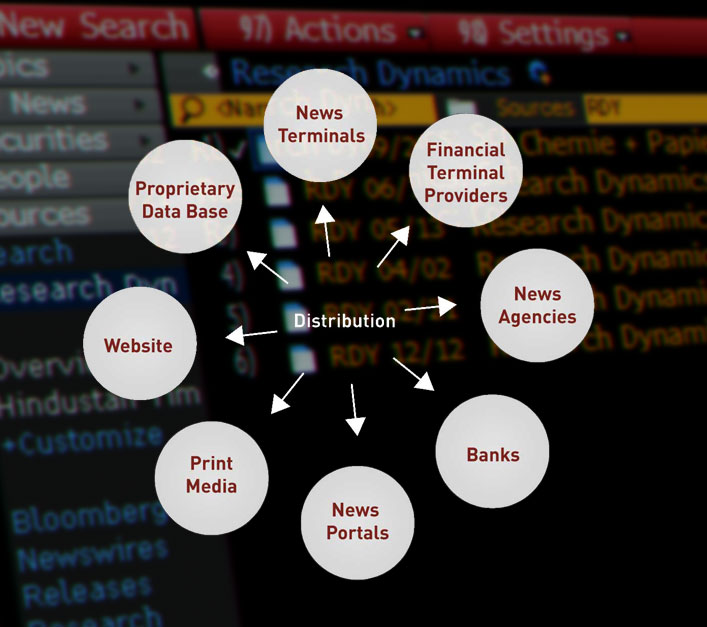 Contact us